Dubai is home to a very large expat community with approximately just 10% of the total population of the United Arab Emirates state being Emirati. The nation state and country attracts visitors, workers and companies from every corner of the globe.
People are attracted to Dubai for a wide variety of reasons – companies and their employees alike are attracted by the favourable low taxation environment, particularly in the free zones such as Jebel Ali Free Zone (JAFZA), as well as the central geographical location between the West and the East. This attracts companies from every sector from banks such as Standard Chartered; positioned in the Dubai International Financial Centre (DIFC)), to software companies such as Fujitsu; positioned in Dubai Silicon Oasis (DSO).
Thousands of international companies have a presence in Dubai bringing a truly cosmopolitan vibrancy to the country creating a melting pot of culture, cuisine and influence.
It also means that tens of thousands of support workers live in Dubai, also, with construction workers, kitchen staff, cleaners, taxi drivers, maids, childcare staff and so on traveling to the country from India, Pakistan, the Philippines, and Indonesia, to name just a few.
Recommended Providers of Office Space in Dubai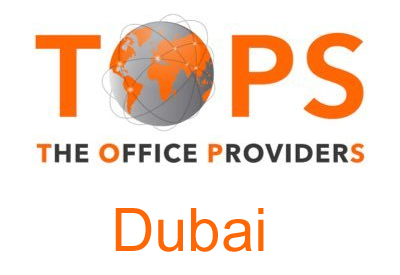 Dubai attracts and entertains people with high levels of disposable income; villas and hotels are constructed in collaboration with fashion designers such as the Just Cavalli apartments constructed by Damac Properties in Dubai Land, and the Armani Hotel in the Burja Khalifa, as examples. Many internationally-renowned chefs have a restaurant in Dubai including Gordon Ramsey and Salt Bae.
There are some of the biggest shopping malls in the world such as the Dubai Mall featuring international brands ranging from Selfridges to Fortnum & Mason. There are high-adrenaline experiences such as zip-lining, parachuting and dune-bashing. And you can even have a three-course meal at the cinema. However, the western film that you view may well be censored.
Find out more on the Visit Dubai website here: https://www.visitdubai.com/en
This kind of thing is common in Dubai and you will notice that advertisements in international magazines may be blacked out and that you cannot access certain retailers online.
This is because Dubai remains, at its core, a conservative Muslim country. It is important to be aware of this when visiting the country and indeed planning on working or setting up your own company and opening an office in Dubai. It may appear to be the Las Vegas of the Middle East on the surface but there are strict, and confusing, laws in place regarding gambling – illegal, alcohol – illegal, except in designated areas, and if consumed discreetly. Technically, you are only allowed to consume alcohol if you have a 'license', however, you can only obtain one of these if you are employed in Dubai. Meaning that a certain amount of leeway is given to the masses of visitors it receives every year.
There are many grey areas in Dubai so it is always best to err on the side of caution at all times, this includes on the road – if somebody displays some foolhardy driving on the road, it is best to let it slide as showing aggression to another driver is not tolerated, nor is jay walking, incidentally.
You should also be aware that certain medications are not allowed in Dubai, particularly painkillers so you should always check whether your prescription drugs are legal before you travel. This information is easily obtained online, however, if in doubt, check with your consulate before you travel.
Depending on the time of year that you travel, the Muslim culture is not hard to miss. There are various Eid celebrations throughout the year and these are national holidays; there will be mass celebrations with people out on the streets and in their cars celebrating practically twenty four hours a day. And there is also the annual Ramadan period which is observed in every Muslim country worldwide – this month-long period is held at different times each year according to the Islamic calendar and is characterised by followers fasting during the daylight hours, as well as other rituals.
The Dubai Tourist board have made a fantastic Youtube Video, marketing a series of unique surprises, aptly named #BeMyGuest – See more below:
A Guide to Working in Dubai for Non-Muslims
For non-Muslim Dubai dwellers, many restaurants and bars will be closed, music will be quietened or switched off altogether and it is expected that a level of patience and empathy is shown towards Muslims during this period.
With these elements carefully noted, Dubai continues to be a highly attractive location for a variety of individuals and businesses.
If you are working for a company or are looking to take your company there and open an office in Dubai, you will find yourself located in one of the many commercial property locations that are available throughout the country.
Many international landlords, serviced office providers and coworking operators have a presence in Dubai so there is a wide range of flexible workspace options to choose from including serviced offices at Dubai Marina, flexible offices at Dubai Media City (DMC), managed offices at TECOM Dubai Internet City, traditional leased office options all along the Sheikh Zayed Road, and many other locations.
Office providers such as Regus and Servcorp have a presence in Dubai and there are many local operators such as KAIZEN Asset Management Services and EMAAR that provide business space options to organisations ranging from solo entrepreneurs to small start-ups to SMEs up to international corporates seeking headquarters office space.
Office space rents vary from location-to-location and start at around 1,750 Dirhams per desk per month in a location such as Al Barsha to around 7,000 Dirhams in the Dubai Marina.
So, if you are looking to work in Dubai either for your current company, a new company or for yourself, you will find yourself in a truly dynamic, energetic and modern location with a highly diverse range of influences, and one that has the ancient traditions of Islam not very far below its exterior.
Please take a look at this fantastic video, defining in a few moments, the Spirit of Dubai: